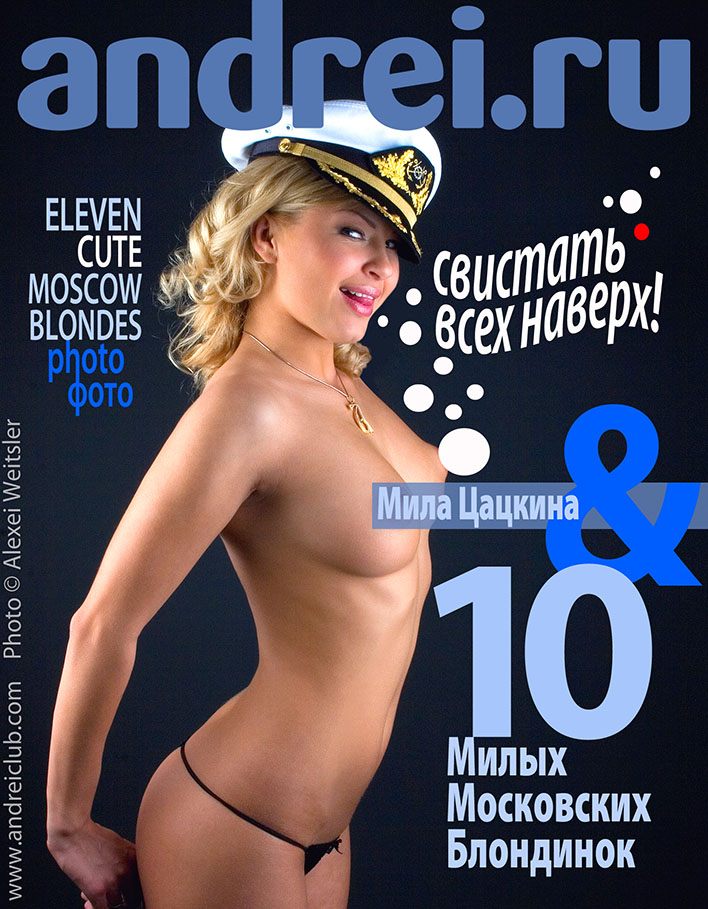 IN ISSUE:
45 photos 4000+ px
Oh, blondies! Mankind's dream, species being extinguished by hot colorful onrush! Heroines of jealous and spiteful jokes! Oh, Muskovite women! Attracting status and one of the most prestigious places to live in greater Russia! They do not need relationship of convenience, they're almost unapproachable, they couldn't be lured with simple carrot which is used to magnetize naive country girls! That's why our today photo-gallery is opened by eleven nicest, most extraordinary and bright of them, and you will find even more pleasant surprises in our collection! In this issue we have compiled eleven mini-pictorials that include novel and published for the first time photos. Among these eleven models there are our brightest stars: cover-girl Alenka Zabava, girl of the year Jeanna Goddess, our magazine's psychologist Caroline Gradova whose blog focused on sex and love is hosted by andrei.ru, as well as absolutely new candidates for your greetings who were never presented anywhere so far.
These are magnificent Mila Tsatskina and Angelica Vorontsova – former short-time vocalists of our musical group «D.J.A», musical and busty Milka Korsakova from «ROCKETS» rock-group that was produced by our chief editor, a mysterious actress whose stage name is Di Gree, poetess and writer Leila Goland, peach-like Nina Skazka, sexy half-Pole Zosia Kovalchick, VIP air hostess Milana Titova. Do you like them? And who's you like more?
Don't forget to cast your votes on their pages – this will help us to present more of them sooner in our future issues!
Text, pictures by Alexei Weitsler
PICTORIAL
subscription needed!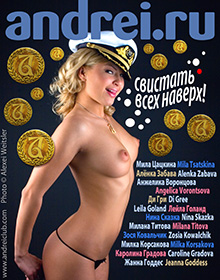 Click and subscribe now!
DOWNLOAD HERE:
intended for private view only
AS WELL WE RECOMMEND THESE ISSUES: